Request Information
To learn more about the Online Master of Business Administration and download a brochure, please fill out this form. You can also get in touch with an admissions counselor directly by calling us toll-free at 800-856-9981.
Choose from concentration options in business analytics, finance and marketing
Distinguished faculty of industry leaders and researchers
Advanced tech and career support to maximize learning
A Path for Change-Makers at Tulane
Business administration professionals are in high demand, with a 62 percent increase in related job postings over the past five years.* The time to grow your expertise and your purpose-driven career through graduate business education is now.
The Online Master of Business Administration (MBA) from the A. B. Freeman School of Business at Tulane University is structured to allow you the space for in-depth exploration within your areas of interest alongside the development of core competencies in accounting, data analytics, finance, marketing and operations. While a concentration is not required as part of the 46 required credits, you have the option to pursue up to two of the following:
| | |
| --- | --- |
| Business Analytics: | Gain understanding of advanced spreadsheet modeling, databases and web analytics. |
| Finance: | Study financial statement analysis, investments and valuation. |
| Marketing: | Delve into marketing research, innovation management and web analytics. |
The program is designed to meet the needs of professionals from a wide range of academic and professional backgrounds. Regardless of your desired concentration or industry, you'll graduate with a comprehensive understanding of business and managerial concepts and the practical skills to make informed business decisions and manage and lead in your organization.
Request Brochure
maximum value
Online MBA students receive a scholarship to reduce tuition by 17% making advanced education more accessible and affordable.

An AACSB-accredited school
"Part of getting an MBA from Tulane is not just knowing finance and accounting and management and so on, but it is also to prepare you for a fruitful career. And we take that very seriously." 

—Gans Narayanamoorthy, Professor and Faculty Director, Online MBA Program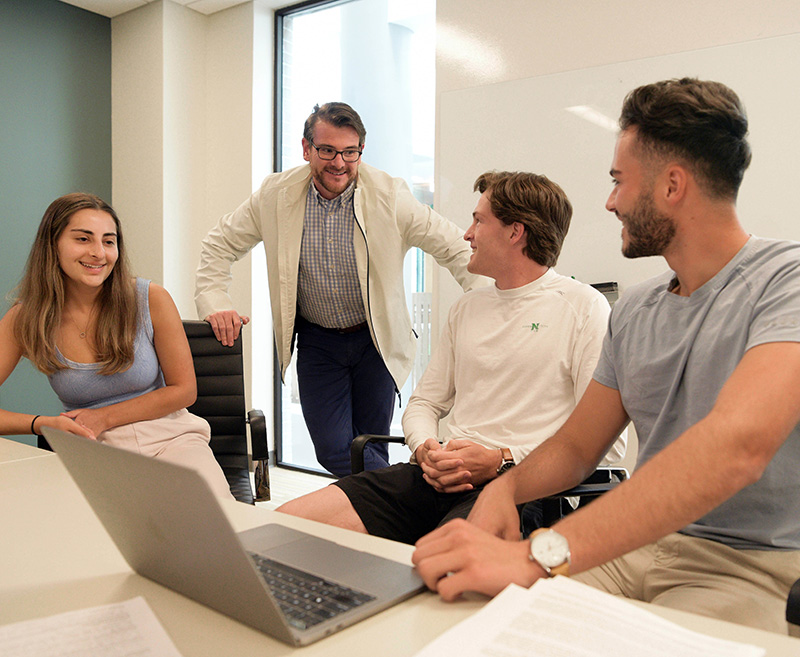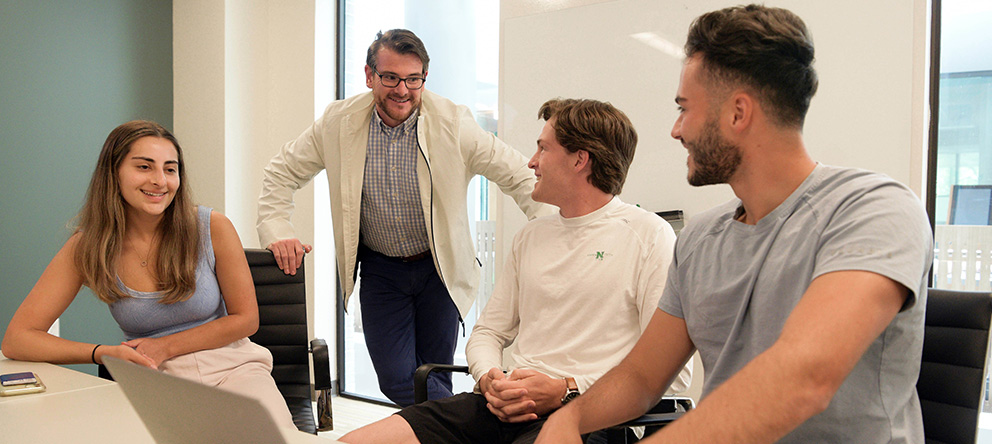 Cutting-Edge Knowledge to Drive Immediate Impact
The Online MBA offers a mix of conceptual rigor, deep thinking exercises and real-world examples to prepare you for the future of business. The program is taught by Freeman School of Business faculty who bring their expertise to the classroom, sharing proven research and the latest developments in a wide range of fields.
The changing world of business demands that leaders are agile, intelligent problem solvers. No longer are functions siloed; cross-team collaboration is key in driving success. The Online MBA program readies you for this transformation by challenging you to enhance your analytical thinking and logical reasoning skills and alter the way you approach problems. You'll work in teams to build your expertise in making sound business decisions.
You'll also learn through a variety of other experiences, including watching video lectures and completing case studies, exams, problem sets and projects. Our small class sizes enable you to form meaningful connections with your peers and instructors.
And this support extends beyond the classroom. Online MBA students have access to career development courses and one-on-one coaching support.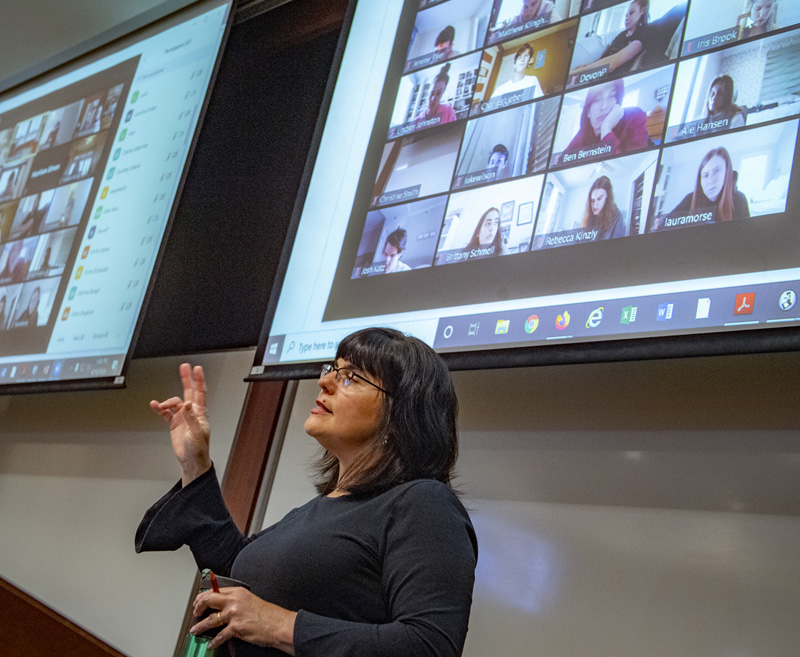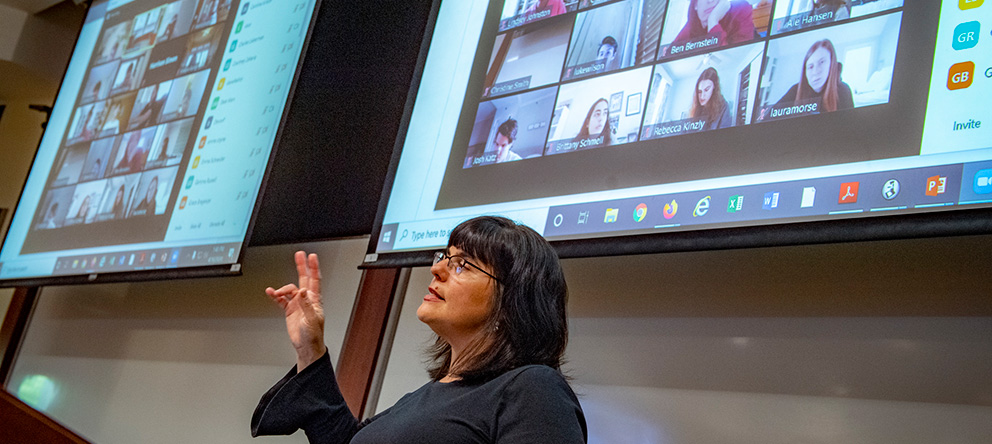 A Holistic Program on Your Timeline
Our program is designed to fit your schedule, with coursework delivered in an asynchronous format. You also have weekly opportunities to meet synchronously with faculty and classmates.
Complete the program at your own pace with the flexibility to take up to two courses at a time without interrupting a full-time work schedule.
Fill out this short form to connect directly with an admissions counselor and learn more about the Online MBA program.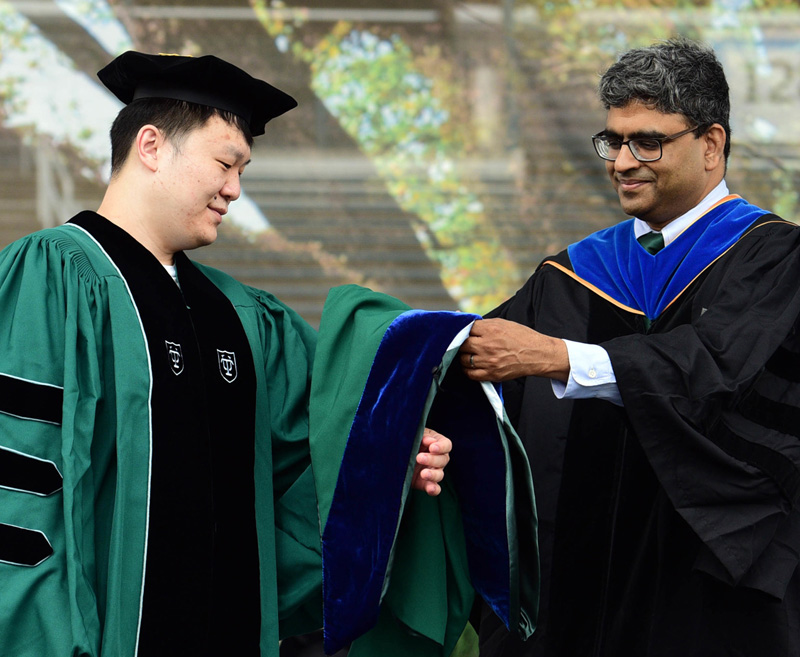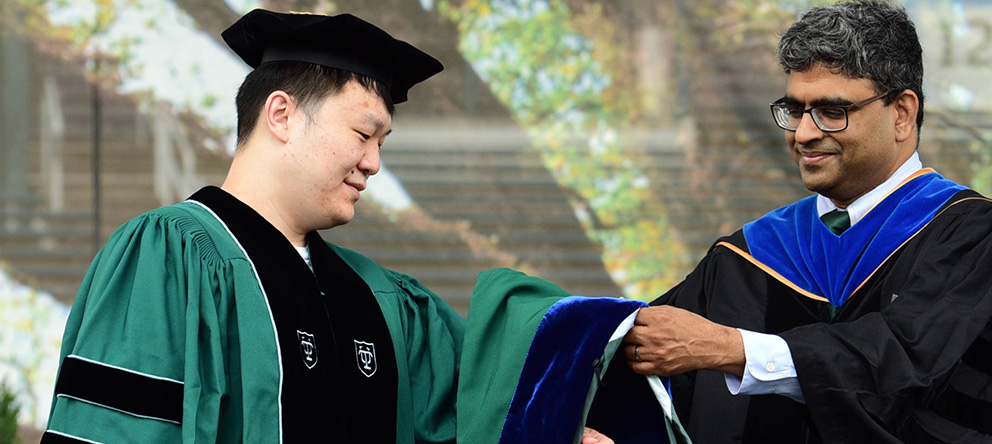 From New Orleans with Transformative Impact
An MBA program should go beyond preparing you with the business skills to thrive. Our New Orleans location permits students to study opportunities within our city and worldwide — and bringing our unique, historic experiences to the virtual learning environment is no different.
Online MBA students are invited to share in what inextricably links Tulane and New Orleans: a collective momentum to impact community and celebrate what makes us unique. Through transformative university-wide endeavors, Tulane is a consistent driver of business in the region, providing online students an experience rooted in driving sustained and ethical growth. At Tulane, we work together to bring research, discoveries and breakthroughs from the community to market faster.
With 25,000 Freeman School of Business alumni across the globe, you're likely to find successful fellow Tulanians no matter where you are. And graduates of the Freeman School have the skills employers are looking for: 100 percent of students from our on-ground Full-Time MBA class of 2022 accepted job offers within three months post-graduation.
Learn More
About the A. B. Freeman School of Business at Tulane University
The A. B. Freeman School of Business at Tulane University is a leading internationally recognized business school with more than 3,000 students in programs spanning the globe. With innovative curricula that combine outstanding classroom instruction with distinctive experiential learning opportunities, the Freeman School is dedicated to preparing current and future business leaders to contribute positively to their organizations and their communities. Founded in 1914 in New Orleans, Louisiana, the Freeman School is a founding member of the Association to Advance Collegiate Schools of Business (AACSB), the premier accrediting body for collegiate schools of business.
Request Brochure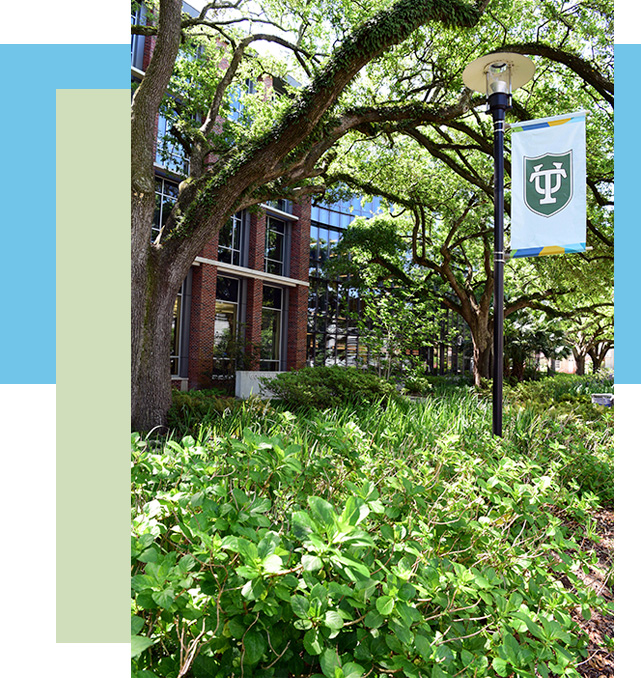 *Source: Lightcast national labor statistics, 2018-2022