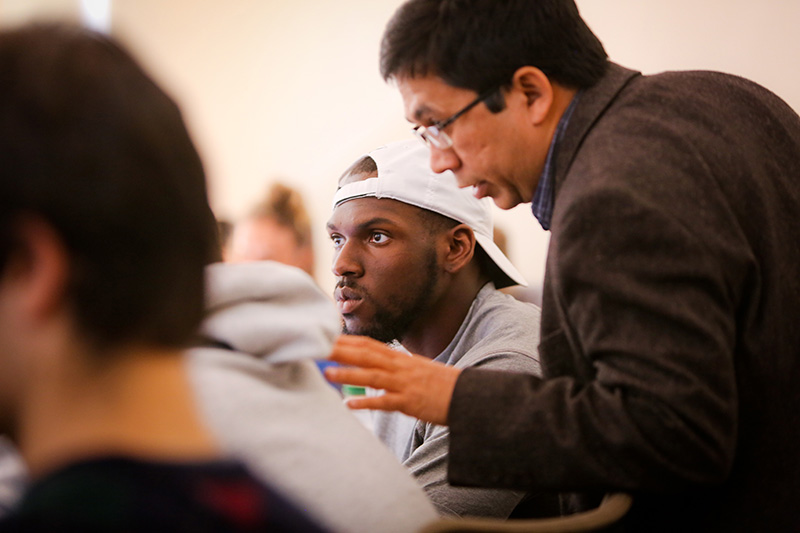 Applying for the Online Master of Business Administration is a big decision. The following questions are anticipated. To discuss the program in more detail and ask any questions regarding your individual situation, contact an admissions counselor at online_mba@tulane.edu or 800-856-9981 (toll-free).
About the Program
Students will have access to online resources including databases and journals as well as live library support via phone from the Turchin Library at the Freeman School of Business to assist with their data collection and report writing.
They also receive access to career coaching and support through the Career Management Center.
Online MBA students who are interested in obtaining a new computer for their studies can make a one-time request that up to $2,500 be added to their budget as outlined in the "Financial Aid Policy for Inclusion of Computer Cost in a Student's Cost of Attendance." Visit our tuition and financial aid page for more details.
We may be biased, but we'd say yes. According to the Graduate Management Admission Council (GMAC) 2022 Corporate Recruiters Survey, most corporate recruiters believe graduate business degree-holders are more competitive than professionals with micro-credentials.
The Online MBA program will provide you with a comprehensive view of business and the skills you need to manage and optimize your resources. Learn more about the Online MBA curriculum and career opportunities and assistance.
The recommended degree completion time is two to four years.
Admissions
The GMAT or GRE is not required for admission. For full details on our admissions requirements, visit our
admissions page
.
Three to five years of professional experience is preferred. However, we will conduct a holistic review of each application. Find out more about our admissions requirements on our
admissions page
.
A maximum of four 2-credit courses from the core curriculum can be transferred into the Freeman Online MBA program. Credits are only accepted from AACSB-accredited institutions and for courses deemed comparable. If a course that was previously taken for 3 credits at another institution, a student would only be eligible to receive 2 credits. Students must have earned a grade of "B" (3.0/4.0) or better. The grades of transfer courses will not be reflected in Tulane University GPA.
Admissions decisions are made on a rolling basis. Applicants are notified within approximately ten days of completing their applications.
Tuition and Financial Aid
All Online MBA students will receive a 17 percent scholarship on the full tuition amount. Students can also apply for financial aid. Visit our
tuition and financial aid page
for full details.
Get the Online MBA Program Brochure
To download a program brochure and learn more about the Online Master of Business Administration offered by the A. B. Freeman School of Business at Tulane University, please fill out the form. You can also get in touch with an admissions counselor directly by calling us toll-free at 800-856-9981.